The West Highland White Terrier Club of Victoria is a non-profit organisation dedicated to serve the best interests of the Breed in our State, promoting responsible Westie ownership and providing advice and assistance to all its members when it comes to purchasing, feeding, training, grooming, and taking good care of a Westie's health.
Several Fun Days are held throughout the year - please come along and participate in the events, such as Westie Walks at various locations around the state, the Dog Lover's Expo, and other events including our Annual Championship Show held on the King's Birthday weekend in June each year.
An Inaugural Meeting was held on 17th August 1978 to establish a West Highland White Terrier Club in Victoria. Mr Bill Burnell chaired the meeting, which was attended by 60 people, and they discussed the benefits of having a West Highland White Terrier Club, emphasizing its role in improving the breed, supporting breeders, exhibitors, owners, and all Westie enthusiasts. Fifty of the attendees decided to become foundation members on that very night.
In 2023, the club celebrated its 40th Anniversary Championship Show on Saturday June 10th at KCC Park in Skye.
Throughout the years, the club has undergone numerous changes, but one thing has remained unwavering - our unwavering commitment to Westies!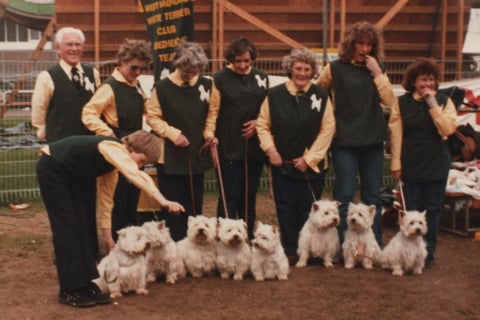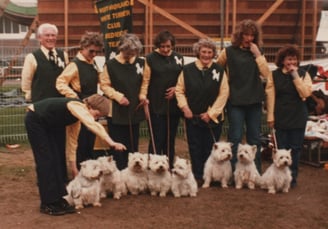 PATRON
Ms. Maureen Billett
LIFE MEMBERS
Ms. Maureen Billett
Ms. Ann Deegan
Mrs. Barbara Gregor
Mr. Vic Hewitt
Mr. Barry Kirk
Ms. M. A. Kirk
Mr. B Lotherington
Mrs. G Lotherington
Mrs Mary-Ann O'Reilly
Mrs. Lyn Roper
Mrs. Sue Stewart
Mr. Robert Stone
Mrs. Carole Stone
Mrs. Shirley Flynn
HONOUR ROLL
Mr. Gordon Bradshaw
Mrs. Margaret Bradshaw
Mr. Bert Cole
Mrs. Roma Cole
Mrs. Betty Fox
Mr. Tom Fox
Mr. Roy Gregor
Mr. Don McCaul
Ms. Mary McCaul
President
Liz McLean
president@westieclubvic.org.au
Committee
Andrew McGavin
Helen Brown
Kellie Saunders
Ken Devon
Lysandra Slocombe
Tracey Hollier